KEMERIAHAN EXPO BVOICE RADIO 2018
Hola Blisteners! Minggu-minggu expo sudah saja terlewati nih, buat yang belum tau expo itu apa? Expo adalah hari dimana mahasiswa/i BINUS atau biasa yang disebut dengan Binusian dapat melakukan pendaftaran untuk UKM/HMJ yang mereka minati. Acaranya setiap hari sabtu di bulan agustus kemarin, yang pasti Bvoice radio juga tidak ketinggalan memeriahkan expo dan membuka pendaftaran untuk Binusian yang ingin bergabung dengan Bvoice radio. Bvoice radio sendiri sejak didirikan tahun 1997 sudah banyak melahirkan alumni-alumni yang hebat dan sukses di bidangnya dan tahun ini Bvoice radio yang merupakan salah satu media informasi di BINUS University kembali membuka kesempatan baru buat lo yang tertarik dengan dunia seputar radio dan ingin terjun secara langsung bagaimana praktik kerja di radio itu sendiri ataupun yang mau mengasah bakat terpendam.
Bvoice radio sendiri memiliki 6 divisi yang pastinya keren-keren. Ada music lister, nah ini divisi yang punya pengetahuan musik nya luas banget, selanjutnya ada creative yang punya ide-ide cemerlang dalam design, Blisteners. kemudian, ada marketing yang pinter negosiasi dan akan berhubungan dengan sponsor, nggak ketinggalan ada reporter yang bertugas mencari berita ter-up-to- date,live report dan yang nggak kalah serunya bisa juga liputan konser ternama secara gratis, selain itu ada juga operator yang berhubungan dengan instalasi dan audio yang bisa ngebuat lo pinter nge-mixing lagu nantinya dan last but not least ada announcer yang merupakan ujung tombak dari radio yang bertugas menyampaikan informasi kepada semua pendengar. Kalau gitu langsung aja yuk kita lihat dibawah ini kemeriahan expo open recruitment dari Bvoice radio ;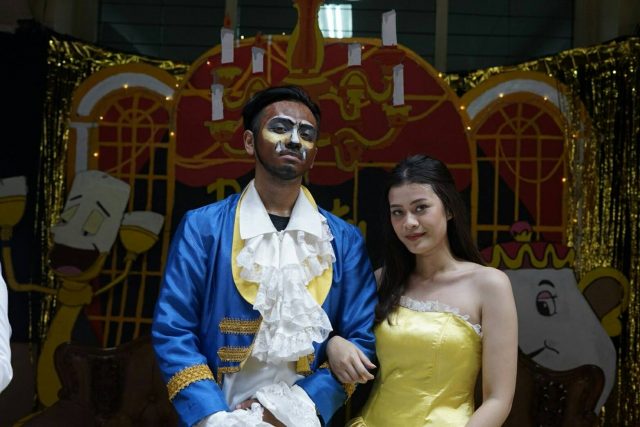 Nah, itu dia kemeriahan expo open recruitment dari Bvoice radio,Blisteners. Bicara soal open recruitment sendiri dilakukan secara dua kategori yaitu; online dan offline. pendaftaran offline dilakukaan saat expo,tapi sayangnya untuk pendaftaran offline sudah berakhir. Eits tenang, gaperlu sedih buat Blisteners yang berhalangan hadir ke pendaftaran kemarin, karna Blisteners bisa mendaftar secara online lho! Banyaknya nama-nama yang sudah sukses dilahirkan oleh Bvoice radio membuat salah satu media informasi di BINUS ini bisa menarik lebih dari seribu orang pendaftar setiap tahunnya. Tunggu apalagi? Yuk! klik link dibawah ini lalu isi form pendaftarannya ya dan jangan lupa untuk ikut seminar Bvoice radio yang bertemakan  "inside radio life". Link: bit.ly/bvoiceopenrecruitment . So, will you be the next crew of  Bvoice radio?
Don't forget to follow our social media for more information!
Instagram           :  @bvoice_radio
Twitter                :  @bvoiceradio
Facebook           :  Bvoice Radio
Line@                 : @bvoiceradio
iOs&App Store   :  Bvoice Radio
writer: Fauziah / Reporter Bvoice
editor: Faradilla isnaini / Reporter Bvoice